Fleet Description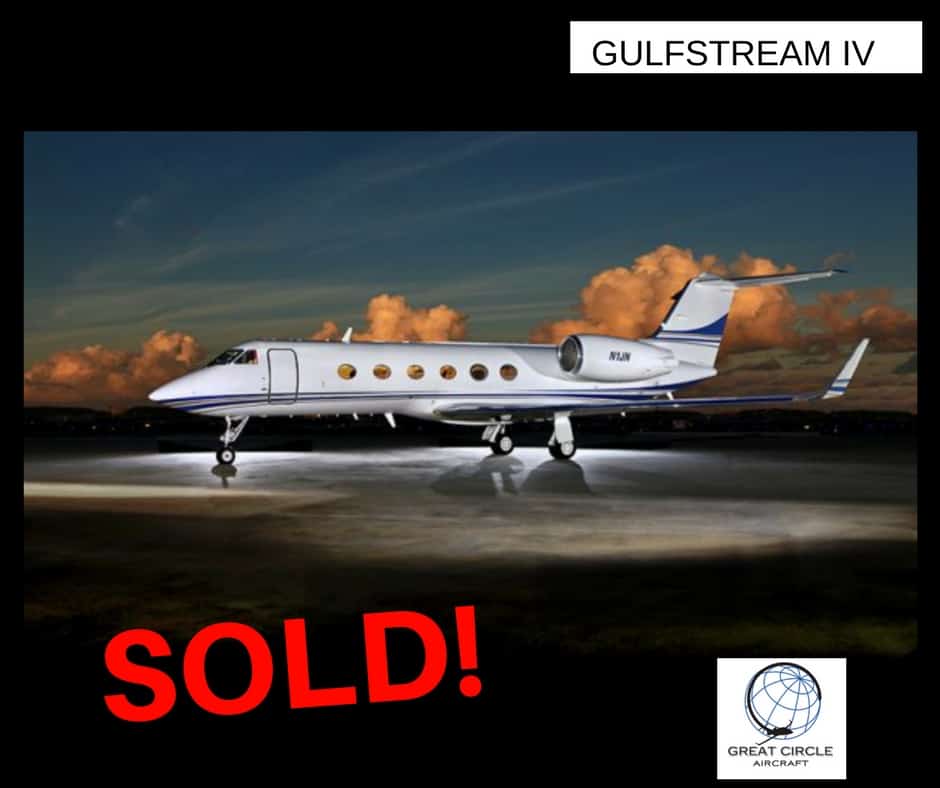 Enrolled on Rolls Royce CorporateCare® New Paint in 2015
New Soft Goods in 2015
Heads Up Display
5,000 Landing Gear Inspection Complied with 2015
ATG-4000 High Speed GoGo Biz Internet
ADSB-Out
TCAS 7.1/6.1 FMS Upgrade
The Gulfstream IV/SP is the second iteration in the popular Gulfstream series. Known for its performance and reliability, this particular aircraft is a large cabin, long-range airplane that seats up to 13 passengers comfortably in three discreet living zones.
One of the most significant improvements is the upgrade of engines from the Rolls-Royce Spey to the Rolls-Royce Tay Mk 611-8, used in later model jets including the G300 and 400. The Roll-Royce upgraded engine is responsible for 15% improved fuel consumption and decreased noise levels.This successful intercontinental-range business jet has been a prototype for later Gulfstream models.
SERIAL NUMBER
1292
AIRFRAME
Total Time: 9,855 Hours Landings: 5,244 as of 11/8/2016
ENGINES –
Rolls Royce TAY611-8
Engine #1
Serial Number: 16698 Total Time: 9,434 Hours Total Cycles: 5,719
Engine #2
Serial Number: 16695 Total Time: 9,622 Hours Total Cycles: 5,015
APU
GTCP 36-150(G) S/N P-775-C Time Since New: 5,711 Hours Cycles Since New: 4,502 Cycles
AIRCRAFT HIGHLIGHTS
Heads Up Display ATG-4000 High Speed Data ADSB-Out
TCAS 7.1/6.1 FMS Upgrade
PROGRAMS AND MAINTENANCE
Engines Enrolled on Rolls Royce CorporateCare® 5,000 Landing Gear Inspection Complied with 2015 APU Enrolled on Honeywell MSP
Airframe enrolled on Brite Parts
Avionics enrolled on Honeywell HAPP Program
AVIONICS
6-Tube EDS / Honeywell Planedeck 3 Collins VHF-442D Comms
2 Collins VIR-432 NAV'S
2 Collins ADF-462 ADF
2 Collins DME-442 DME
2 TDR-94D Mode S/ENH Flight ID TDR
1 Honeywell Primus 880 Radar
3 HWL NZ2010/6.1/SBAS/LPVG FMS
2 Honeywell GLSSU w/ WAAS GPS
2 Honeywell Laseref Ii Inertial
2 Collins HF-9034A w/SELCAL HF
Honeywell 2000 w/Change7 TCAS
Honeywell 400-045500-2011 AFIS
Honeywell MCS-6000 SAT/COM
Honeywell HG-2020 HUD
ARTEX C-406N ELT
Aircell AXXESS w/LAN Airphone
Honeywell MARK V EGPWS Fairchild A100A CVR L3 F1000 FLT Recorder
Honeywell SPZ-8400 Autopilot
ADDITIONAL COCKPIT EQUIPMENT
Dual Collins RTU-4220
Dual Honeywell AA-300 RA
DL-1000 Data Loader
Bf Goodrich GH H3000 Rosen Cockpit Sun Visor RNAV/PNAV/BNAV
RNP-5 & 10/ NAT/MNPS RVSM/8.33/FM Immunity Integrated EFB in EDS
Honeywell XMD-157 XM Weather
DUAL Esterline Cursor Controls
AIRCELL ATG4000 Hi-Speed Internet
Honeywell HG1076AA AHRS
TSO-C190 Antennas
Trip Honeywell CDU 820
Rosemount Ice Detector
Sys Dual Davtron Clocks
INTERIOR
Configuration: Thirteen (13) Passengers with Aft Galley
Forward Cabin: Four (4) Club Chairs
Mid Cabin: Three (3) Place Berthable Divan Opposite Two (2) Club Chairs Aft Cabin: Four (4) Place Conference Group Opposite a Credenza
Galley: Aft with Microwave, Hot Oven, Dual Tia Coffee Makers
New Soft Goods in 2015.