Commander 840 – ADS-B Compliant!

N74EF
11614
1979
Total Time: 9495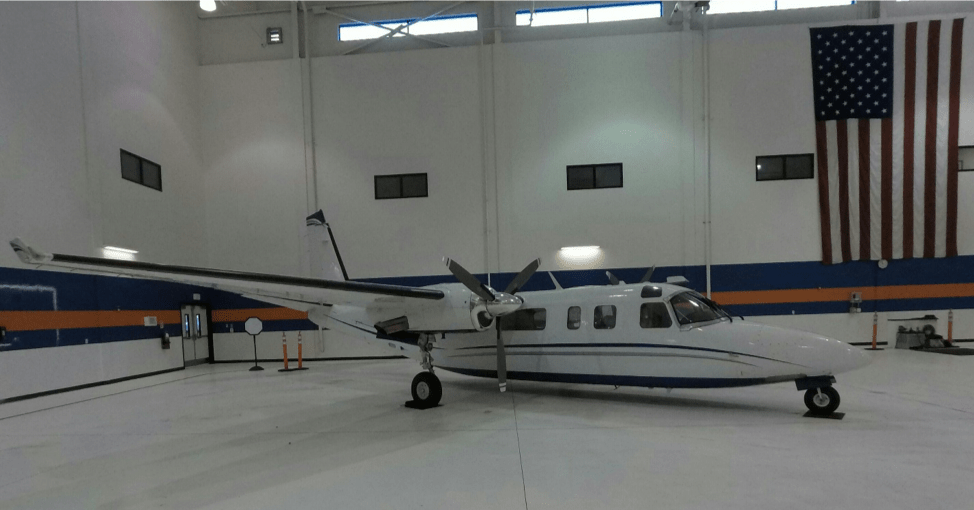 Exterior:
Grey and Blue Stripes on Matterhorn White with Blue lower fuselage – Painted 1989
Engines: Left Engine: 2025 SMOH
Right Engine: 4296 SMOH
Annual: Jan. 2017 Completed
Landing Gear Overhaul: Jan. 2017 Completed
Props: December 2016 Overhaul
All AD's and Mandatory SB's completed issued prior to March 1, 2017
Interior
5 or 6 Passenger – Fireblocked – Refurbished 2007
2 or 3 place Sofa – 2 Aft Facing Cabin Chairs – Side facing Seat/Lav with privacy curtains
Light Grey Leather
Grey Carpeting
Taupe Carpet – lower sidewalls
Taupe Brocade – midlevel sidewalls
Grey Leather – drink rails
Satin Aluminum – Passenger Service Units and Cup Holders
Maple – satin finish – hardwood throughout
Executive Table – Maple
Forward Refreshment Cent
Forward Lav
Avionics:
Auto Pilot          Collins AP-106
GPS                 GNS 530W
GPS                 GNS 430W
DME                 Collins DME 40
ADF                 Collins ADF 60
XPDR               GTX-345
XPDR               Collins TDR 90
Alt. Radar         Collins ALT 55
Radar               RCA RDR-1100 Color
Connectivity      Garmin Flight Stream 210
ADS-B Compliant both IN/OUT
Inspections:
Annual/150 Hour:          Mar. 2018 completed
Landing Gear O/H         Jan. 2017 completed
Propellers:                    December 2016 Overhauls
Additional Features:
Pulse Lights
AC Power Outlets 2 cockpit and 2  cabin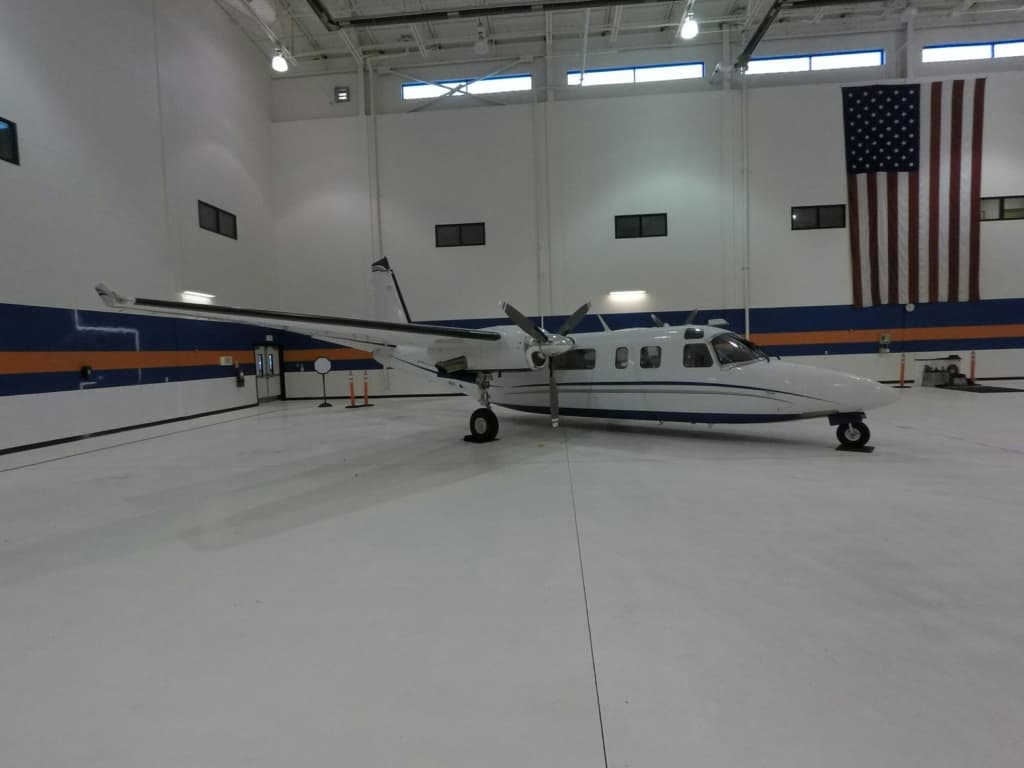 Commander 840 Range from Seattle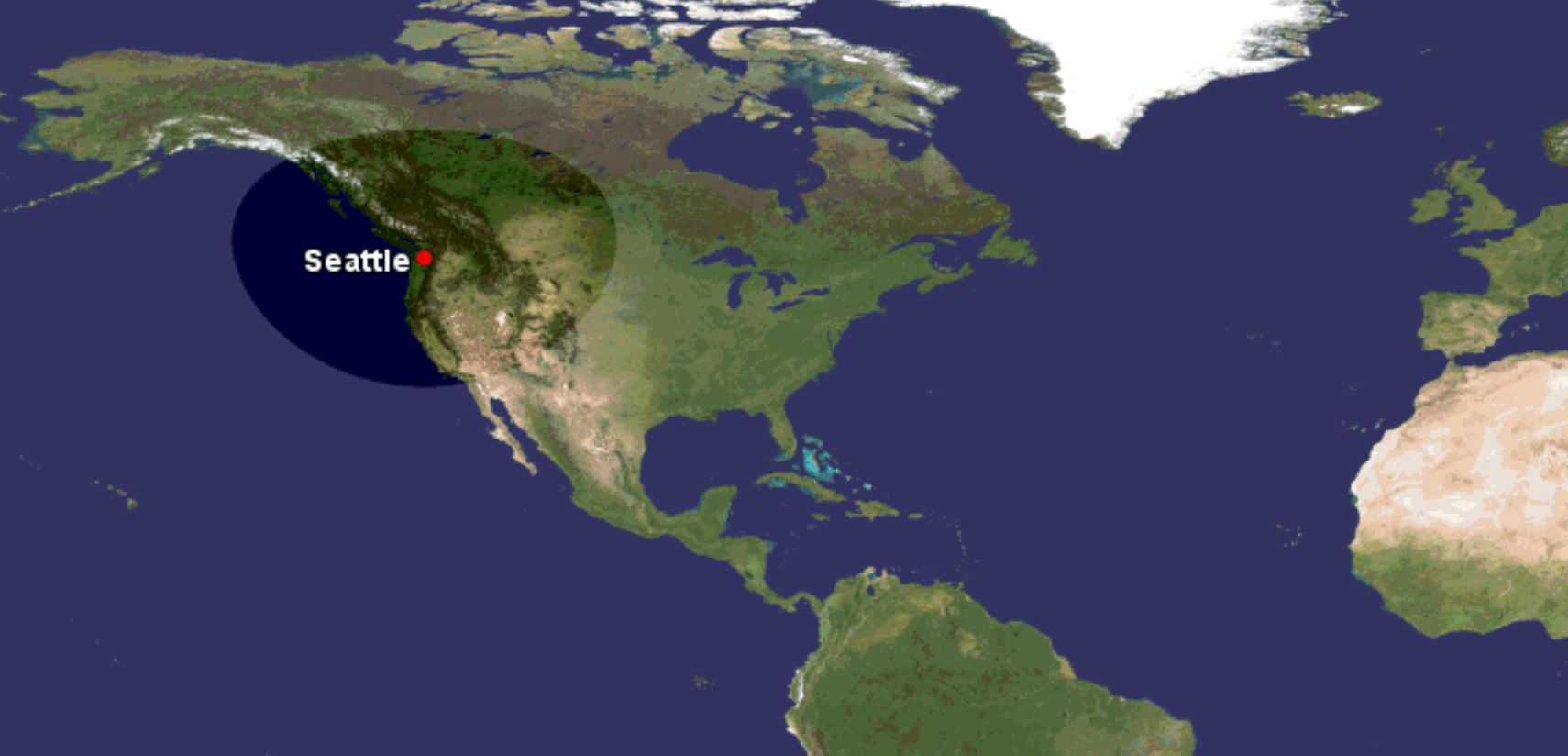 Range from Seattle – 875 nautical miles – includes most of the west coast and mountain west of the United States.
Information on this range map may not be accurate or current and is not valid for flight planning or navigation. No warranty of fitness for any purpose is made or implied. Flight planning and navigation should only be done using official charts.