The six month update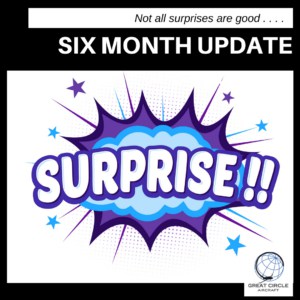 Quite the surprise – sales for May were down 20 units.   This did flatten the long range trend line ….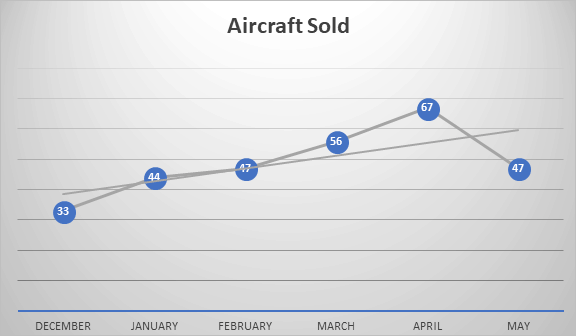 During the past 6 months, inventory has been reduced by 110 units (Lear 60 through BBJ)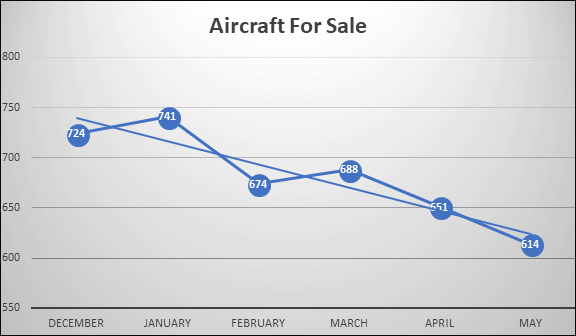 The time line for potential supply increased for the first time in the past six months.  Did change the long range trend line ….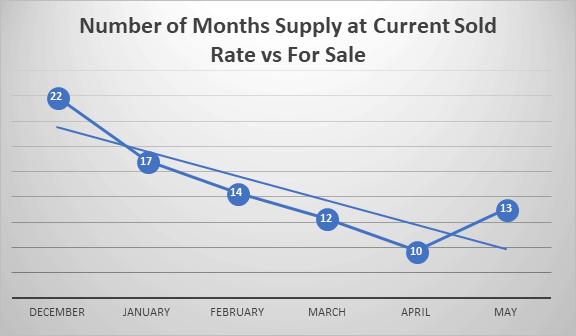 Applicable Market Performance Charts will be posted no later than June 28, 2018 at: www.greatcircleaircraft.com.
Data without insight, often is useless.
For additional insight regarding this data or if you are interested in receiving specific aircraft market data, contact me.
Gene Clow
(425) 822-7876