NOVEMBER 2018, 45 SOLD.  Six month average is now down to 48 per month.
NOVEMBER 2018, 84 Aircraft in this segment Added to the Market.  Last month 91 – a lot of airplanes are being added to the market!!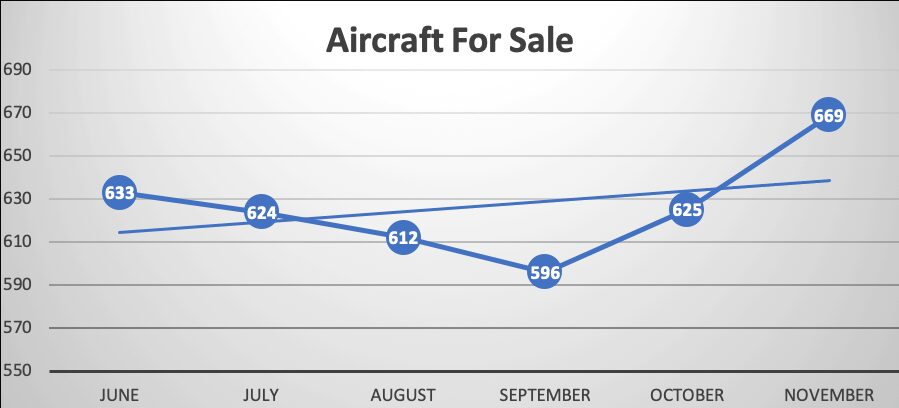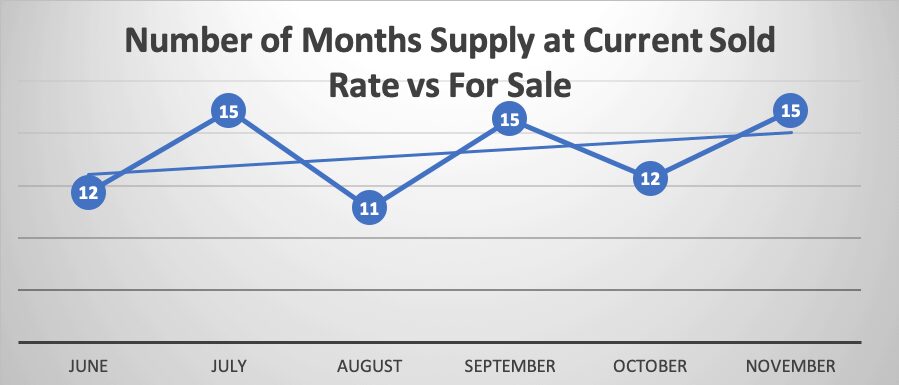 Trend charts are available at www.GreatCircleAircraft.com
The market is not normal for the 4th Quarter aircraft sales/delivery season.
Will be very interesting to watch the December results – which we will report in early January 2019.
Inventory level INCREASED from 669 to 625.
NOVEMBER was the month of the Challenger 300 with only 4 sold
Citation X, Falcon 900EX EASy, G450 and GIVSP each had 3 sold.
Applicable Market Performance Charts will be posted no later than December 14, 2018 at: www.greatcircleaircraft.com.
2018 vs 2017 vs 2016 remains on track for market improving conditions.
Data without insight, often is useless.
For additional insight regarding the aircraft market or if you are interested in receiving specific aircraft data, contact me.