November 2019
Aircraft Market Events
The information below: (Lear 60 through BBJ)
(those aircraft having been in production sometime during the past 20 years)
November 
did not follow in the
 footprints of
October
The 6 month analysis trend Flat Lined in November towards Stabilized average number of sales per month!  About 42 Aircraft per month!
The Rest of the Story?   The charts.
November- 35 Sold 
7 below average for the pervious 6 MONTHS.
23 aircraft below October Results!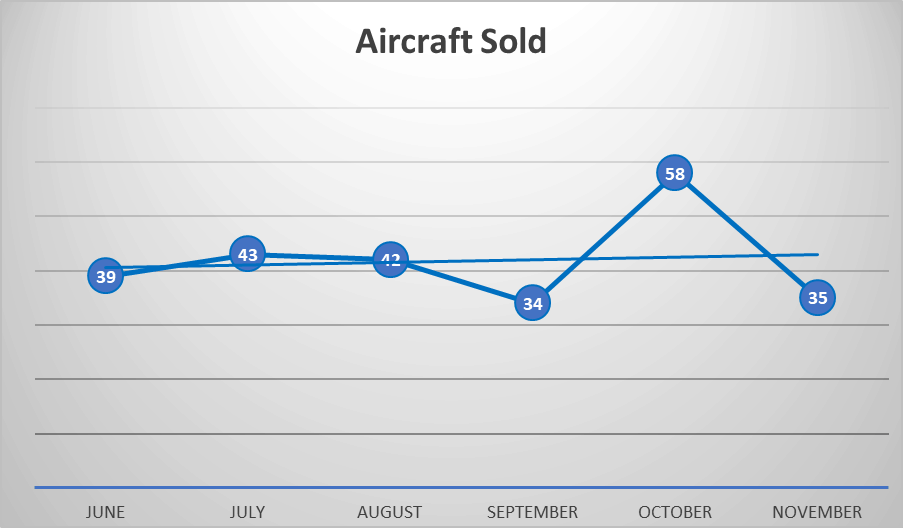 Aircraft For Sale.
732
Inventory continues to grow.  4th quarter 2019 – BUYERS Market – 
Definitely!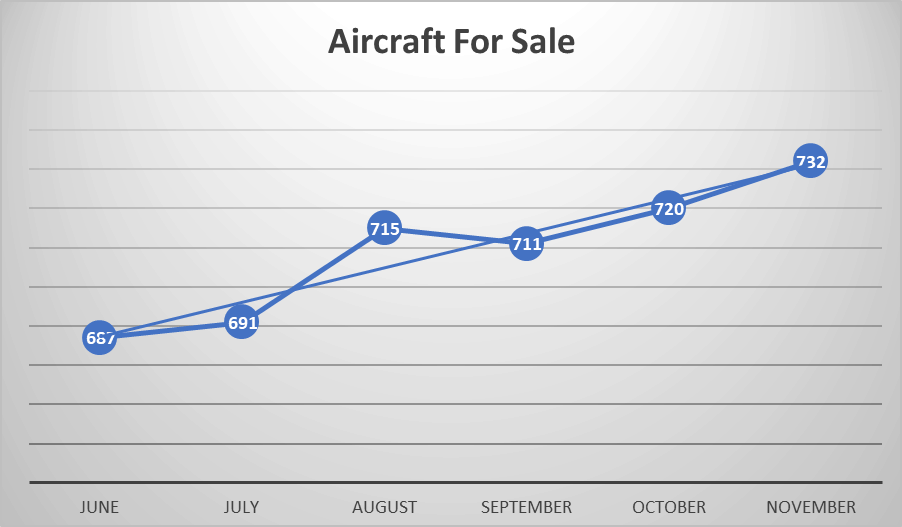 Is the market stabilizing?    
The metric? (Aircraft Added)-(Aircraft Sold + Aircraft Removed)
For the First Time in Years, the trend line moved to the decreasing.
That was October results, November brings us back to a 17 months supply, average.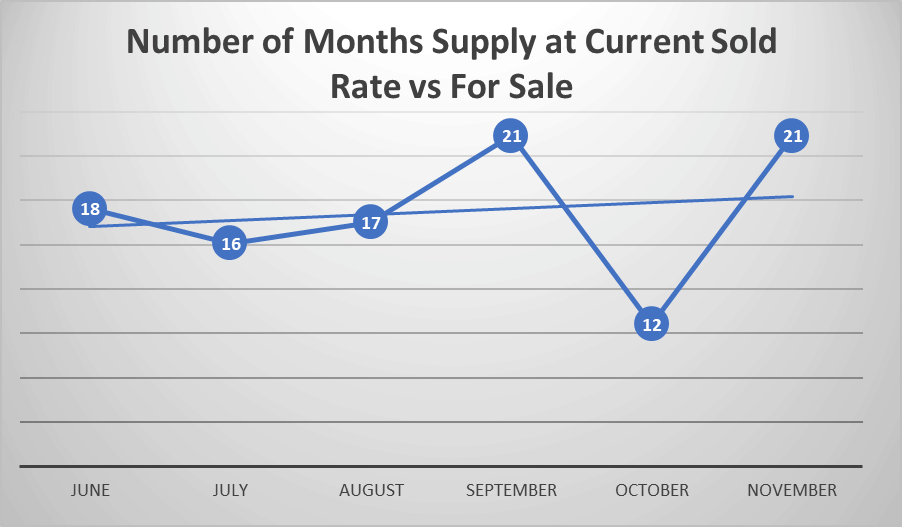 4th Quarter 2019

Activity is

up

Down – way down. 
October was Phenomenal, will this be repeated in December?

---
Is the market stabilizing?
Not for this segment of the market.
Having trouble finding the October data sent to you, it is attached.  
Or go to www.gcaircraft.com to review the data.
Applicable Market Performance Charts will be posted no later than December 12, 2019 at:www.greatcircleaircraft.com. 
One sample of Aircraft Market Data is attached, if you would like data for your aircraft – contact us.
January 2020, we will provide recap of 2019.
Data without insight is often useless.
For additional insight regarding the aircraft market or if you are interested in receiving specific aircraft data, contact me.