Aircraft Market Events

January 2020 
49 Aircraft SOLD
(Lear 60 through BBJ)
"The rollercoaster ride."
Subscribe on YouTube to be kept updated on aircraft market events!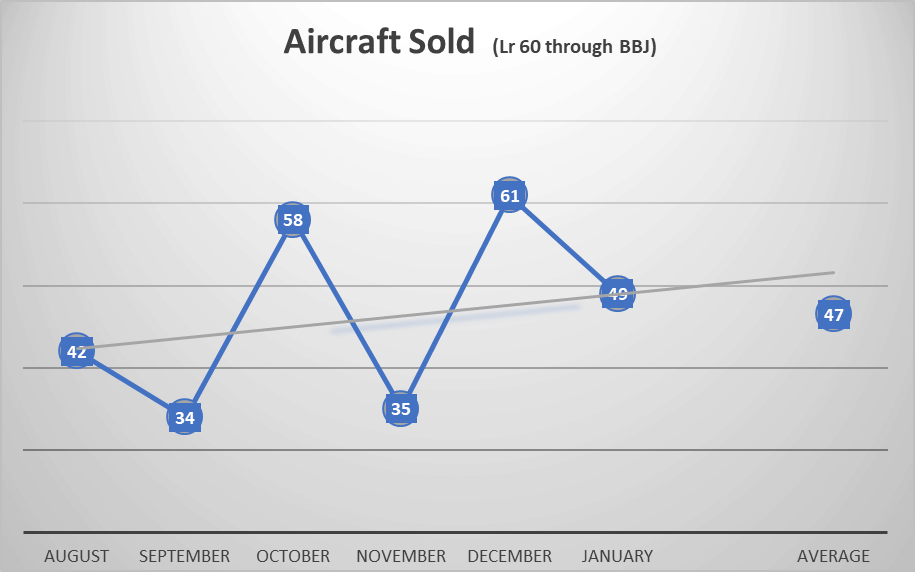 Aircraft For Sale.
735
Inventory continues to grow
Lear 60 through BBJ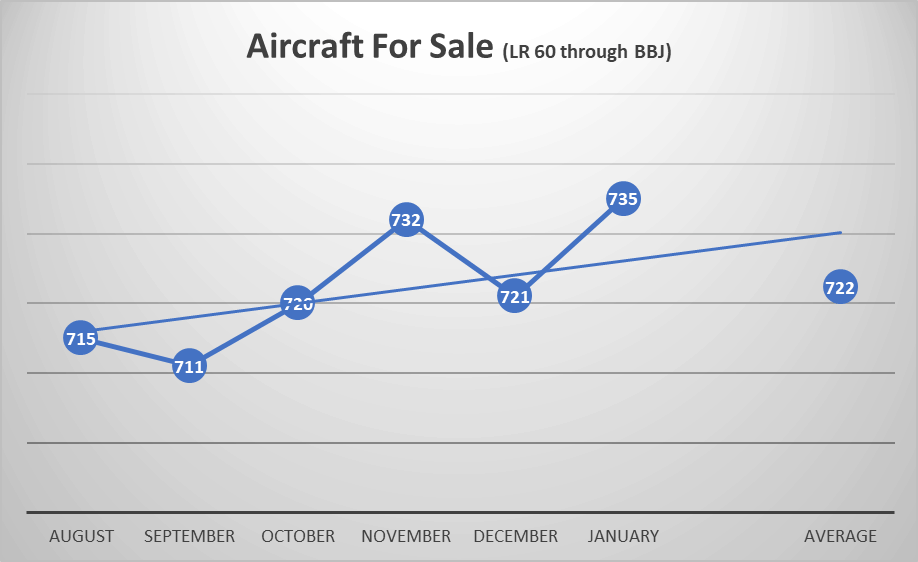 Is the market stabilizing?    
The metric? (Aircraft Added)-(Aircraft Sold + Aircraft Removed)
This information is available.
Aircraft For Sale
Aircraft Sold
Aircraft Removed
Aircraft Added
"The Burn Rate"
Other Factors
Contact me
January historically has cleaned up the sales/deliveries that did not get completed in the previous December.
Last month I predicted: "January will most likely post more than 50 aircraft sold in this segment." 
Having trouble finding previous data sent to you.
Go to www.gcaircraft.com to review the data.
Applicable Market Performance Charts will be posted no later than February 13, 2020 at: www.greatcircleaircraft.com. 
One sample of this segment Aircraft Market Data Analysis is attached, if you would like data for your aircraft – contact us.