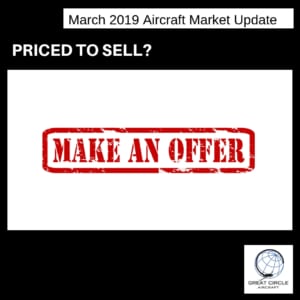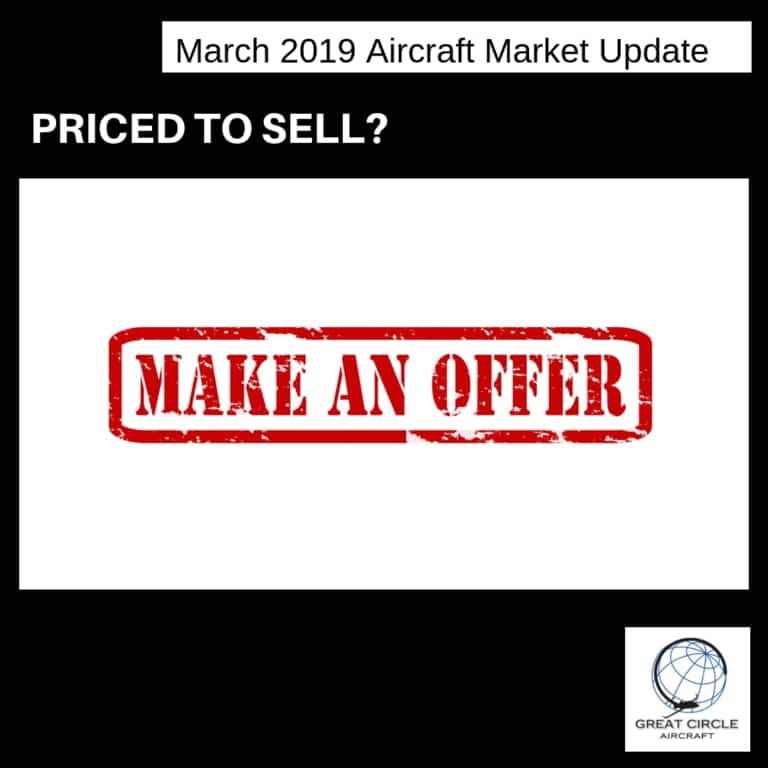 The information below: (Lear 60 through BBJ)
(those aircraft having been in production during the past 20 years)
 MAKE OFFER/PRICED TO SELL/
     WILL BE THE NEXT ONE SOLD…..
As a highly respected colleague recently posted:  "Make Offer is not an asking price".  There is a lot of movement away from asking prices to the unknown.   Make offer is disingenuous, as your offer may be summarily dismissed – so what does it really mean?
The Trend Line for aircraft sold within this segment is down.
Average sold for the past 6 months = 44 per month.  Down from 47 just last month.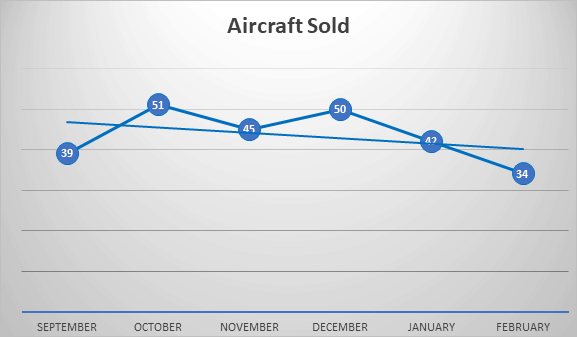 The 6 month analysis is increasing inventory.
Inventory is not back to the pre 2017 levels, but …… .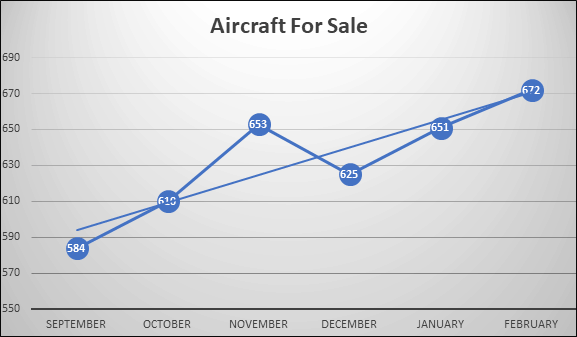 The number of months of supply was averaging 13, it has returned to 15 and increasing…… .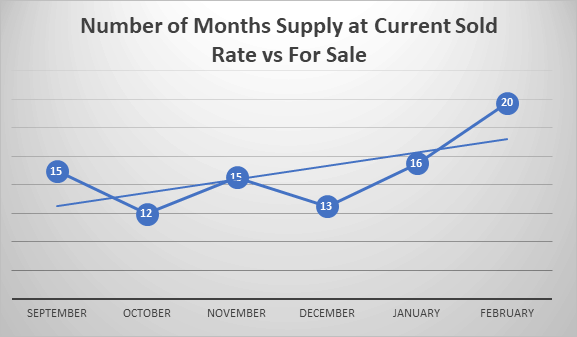 Data without insight, is useless.
For additional insight regarding the aircraft market or if you are interested in receiving specific aircraft data, contact me.
Gene Clow
(425) 822-7876
Great Circle Aircraft