2008 Pilatus PC 12NG
N934NG  SN  1034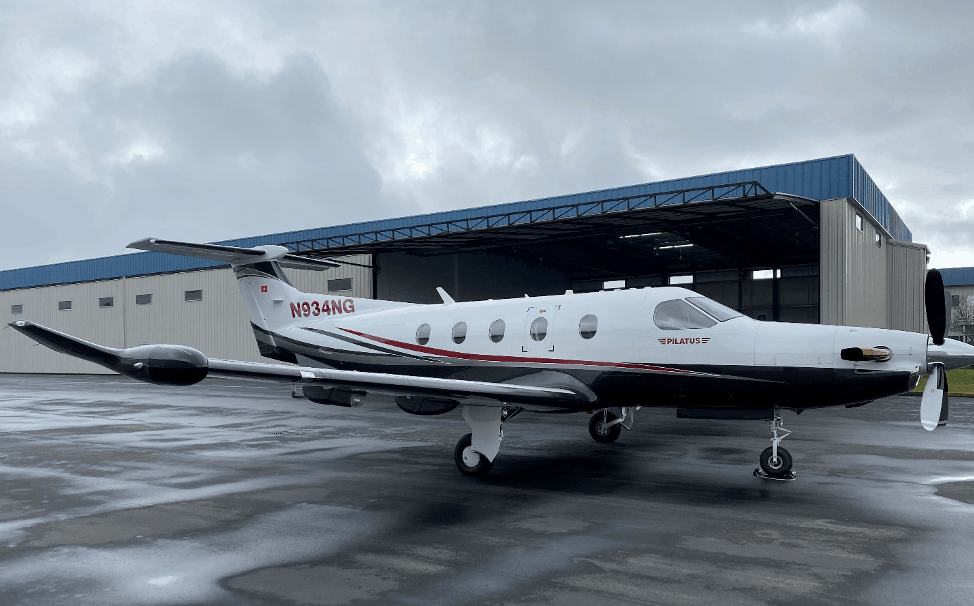 722 hours total time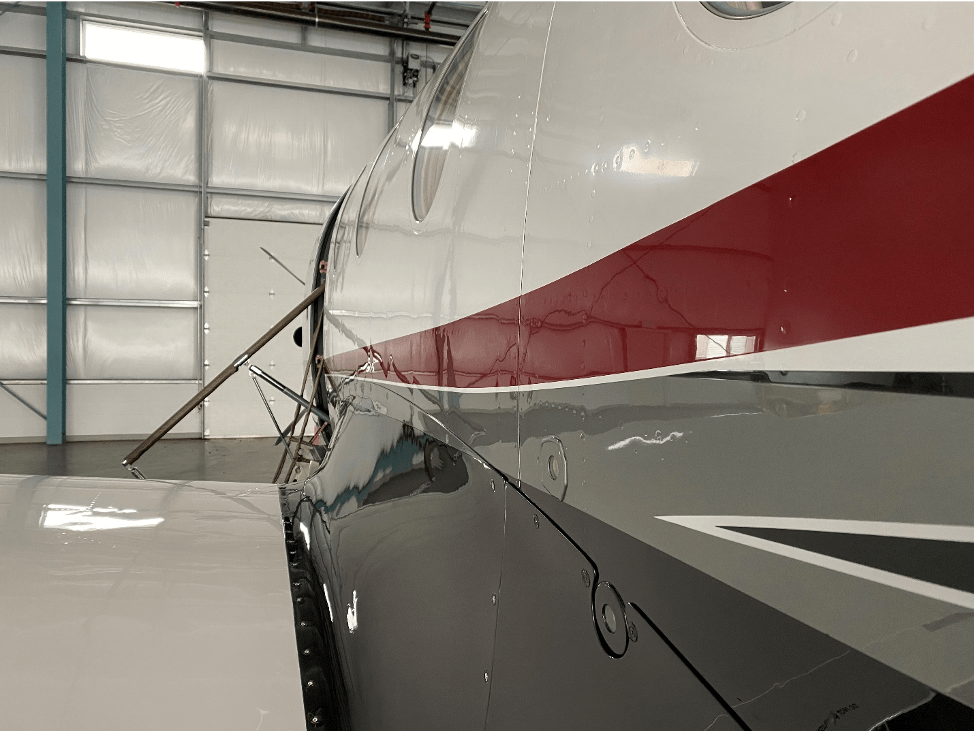 Colors – Snow white, Phantom Gray, Silver, Ruby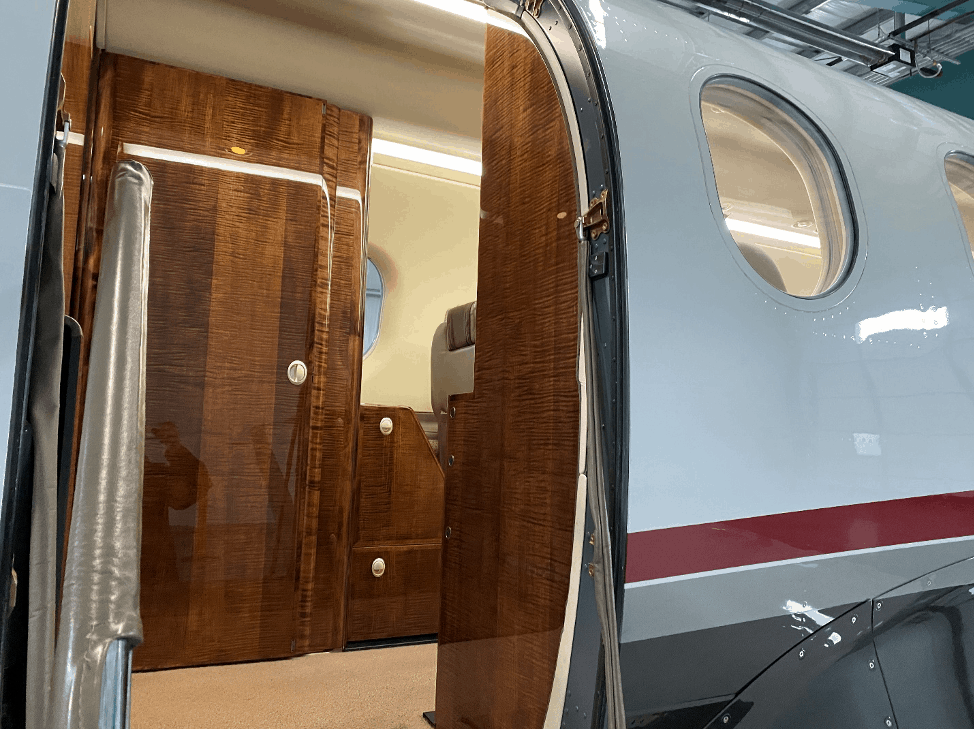 Photo – Forward Cabin Door
N934NG  Is just this clean.
The Carpet is excellent – even at the entrance door.
The Woodwork– Excellent
The Lav– Most likely has never been used on this aircraft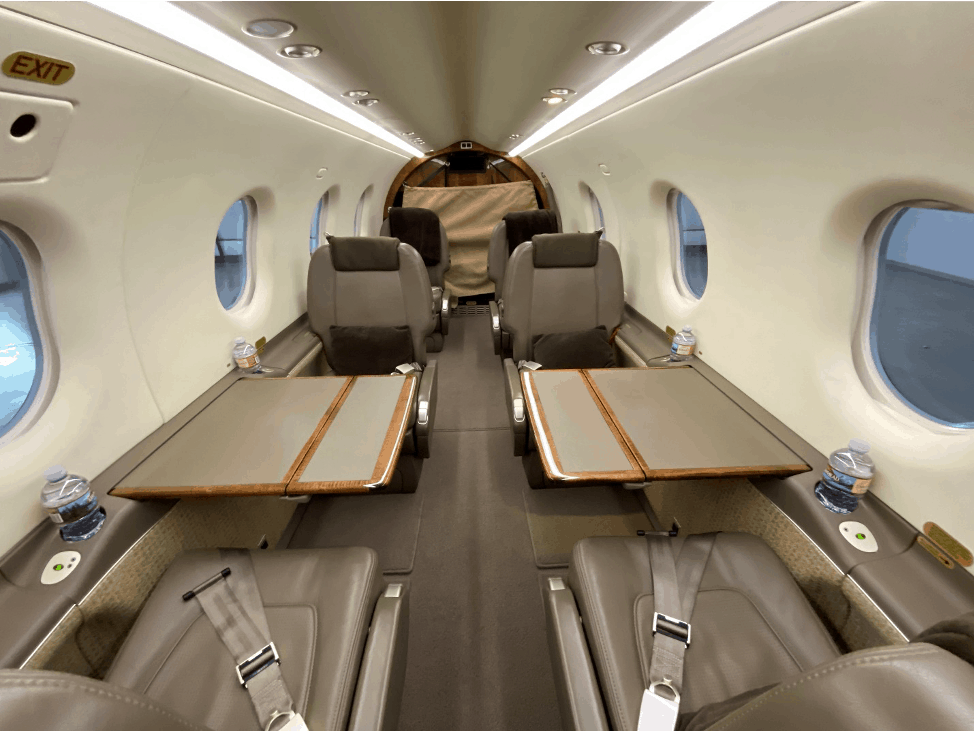 Six Passenger
BMW "RIO" Platinum Interior – still smells new
Forward Club
Aft Forward Facing
Chairs (2)
Executive Tables (3) – Most likely the tables have never been used on this aircraft.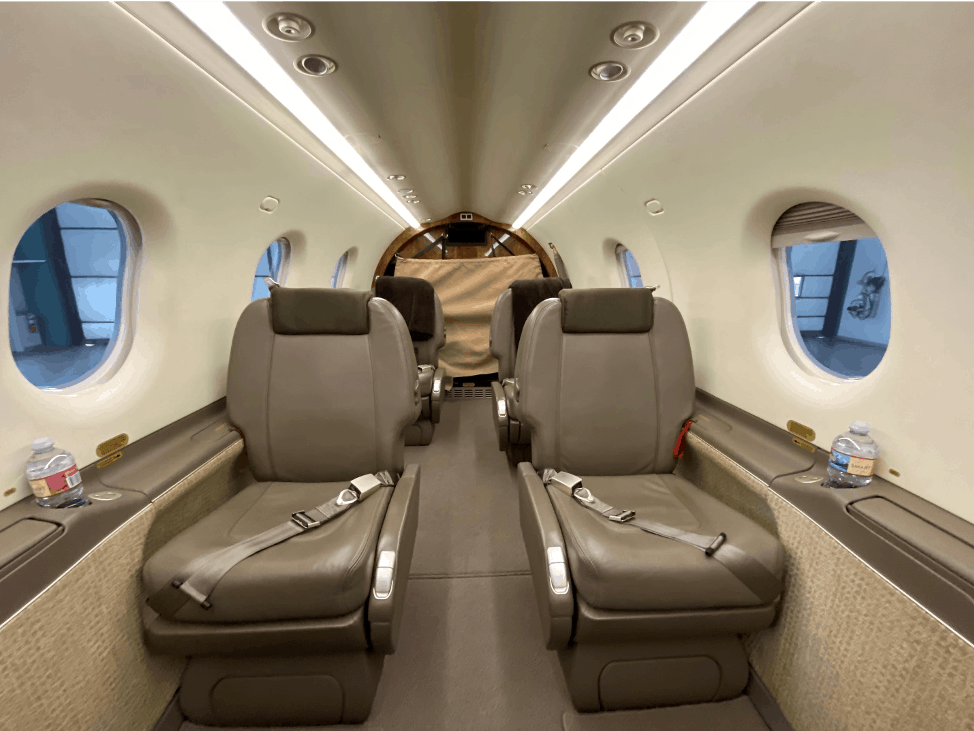 Water is the only beverage that has been allowed onboard this aircraft
Forward Facing Chairs
Retractable Inboard Armrests
Under Seat Storage (most are empty)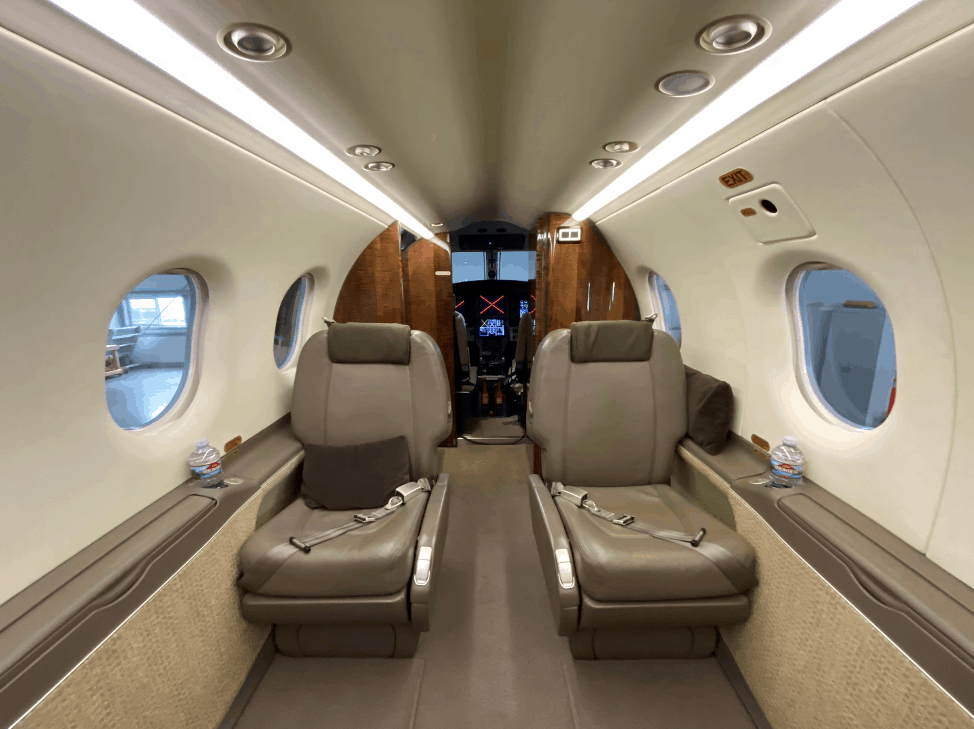 Forward Cabin  – Aft Facing Chairs
Retractable Inboard Armrests
Refreshment Center Cabinets behind these Chairs
And
Forward Lav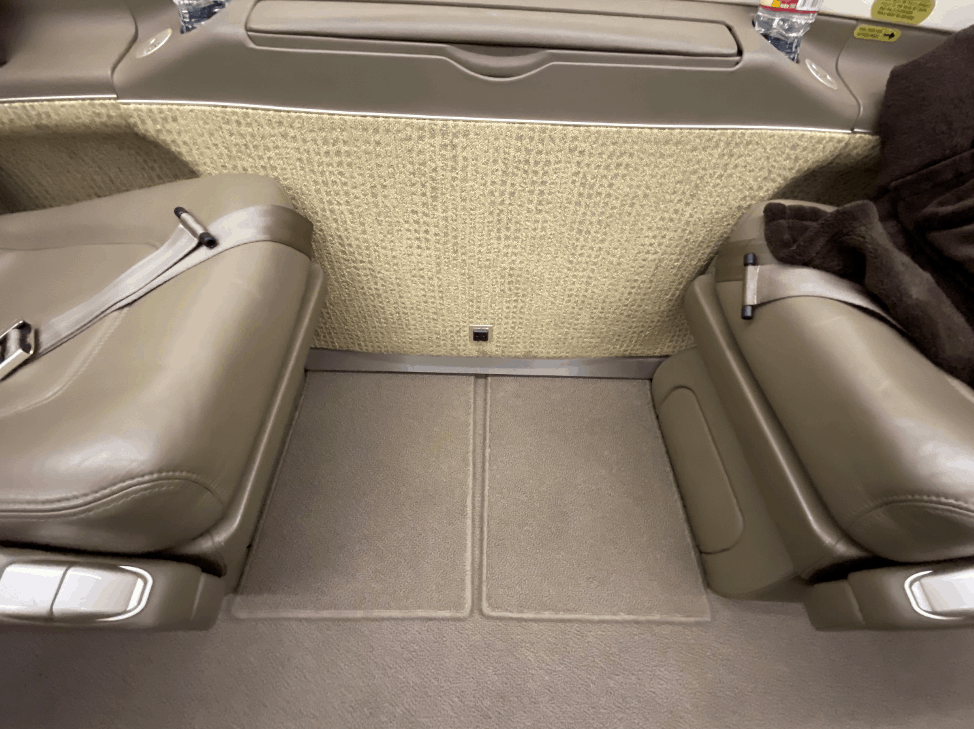 Lower Sidewalls – Light Sandstone Color
Three 110v  Cabin Outlets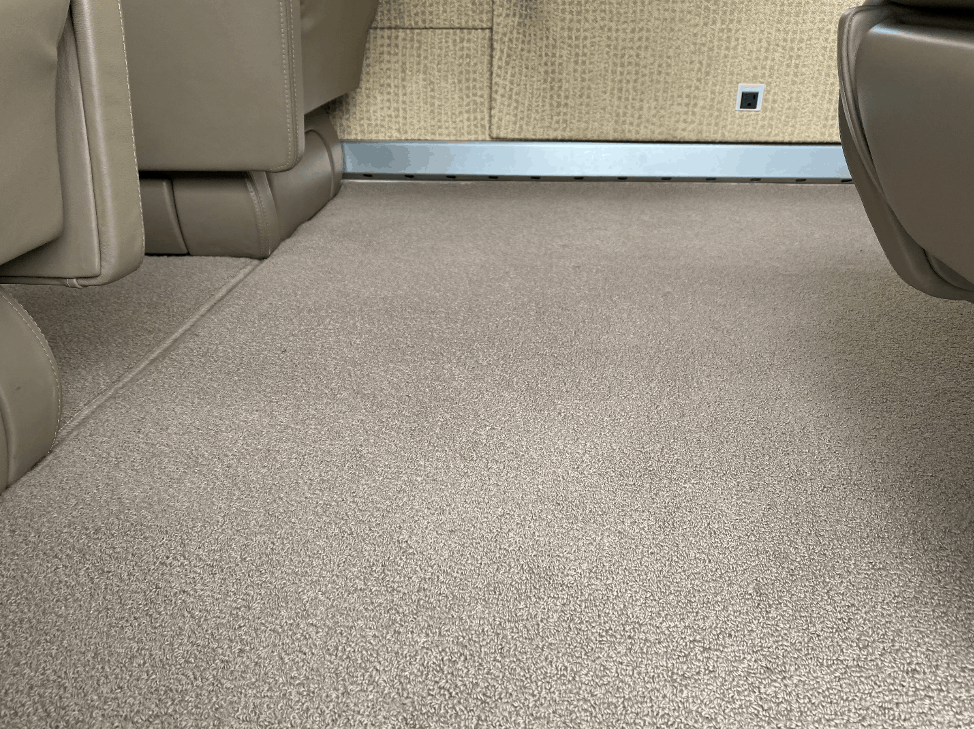 Carpet is in this excellent condition throughout the entire aircraft.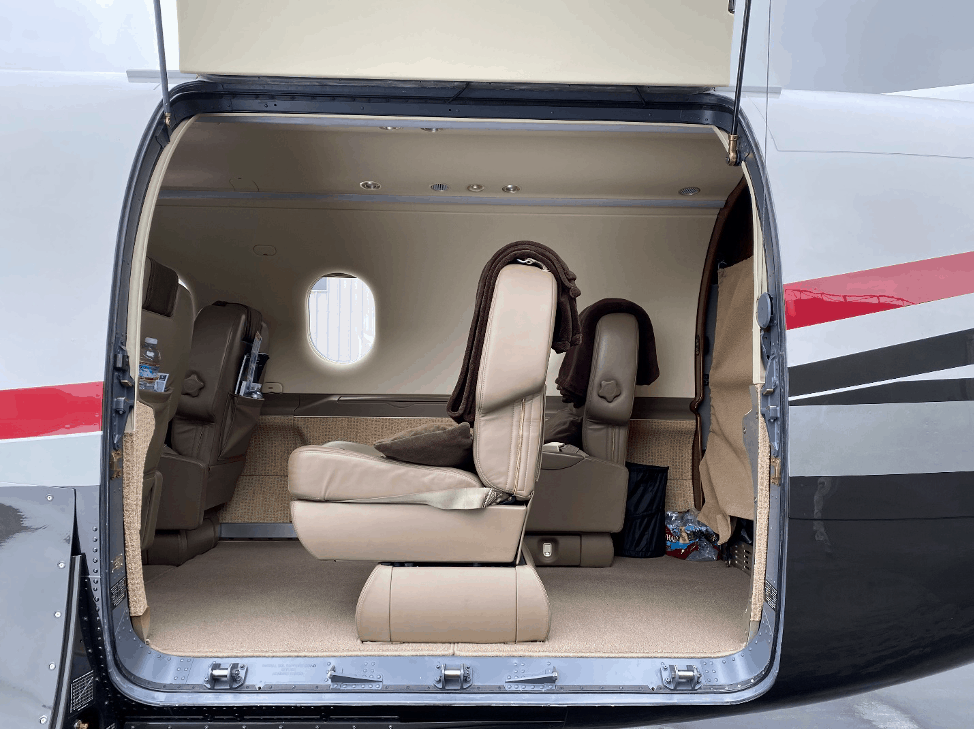 This Cargo Door is a unique feature of the PC 12.
While you may never need the full size of this door, you should always appreciate that it is available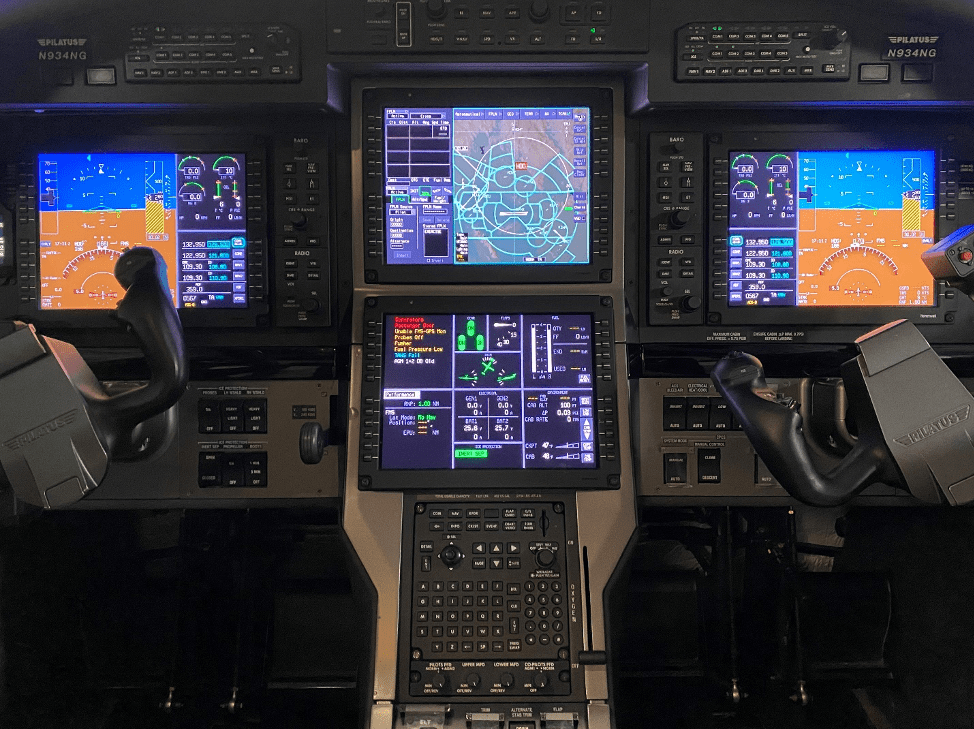 HONEYWELL – APEX AVIONICS
WAAS ADS-B  Software Update  11.1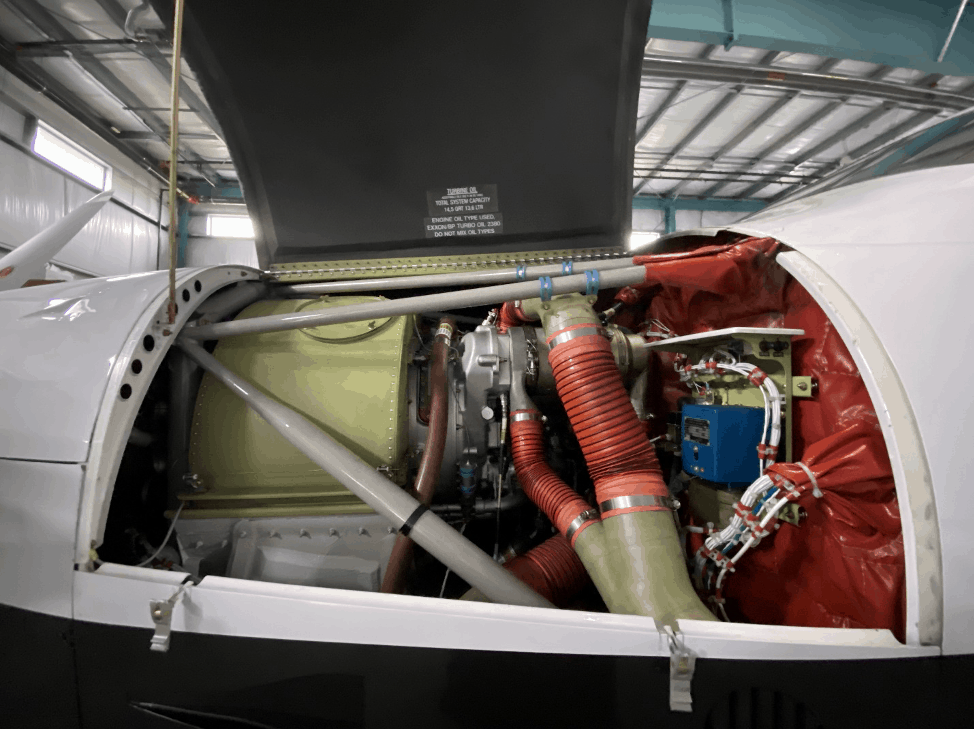 722 Engine & Airframe Hours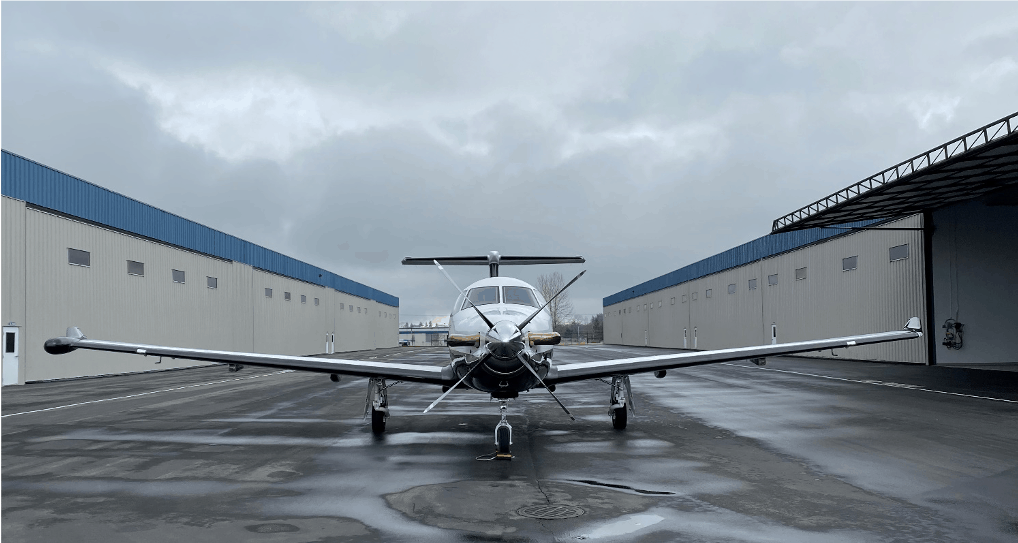 N934NG
Reliable, Single Engine Turboprop Aircraft
One Meticulous Owner Since 2010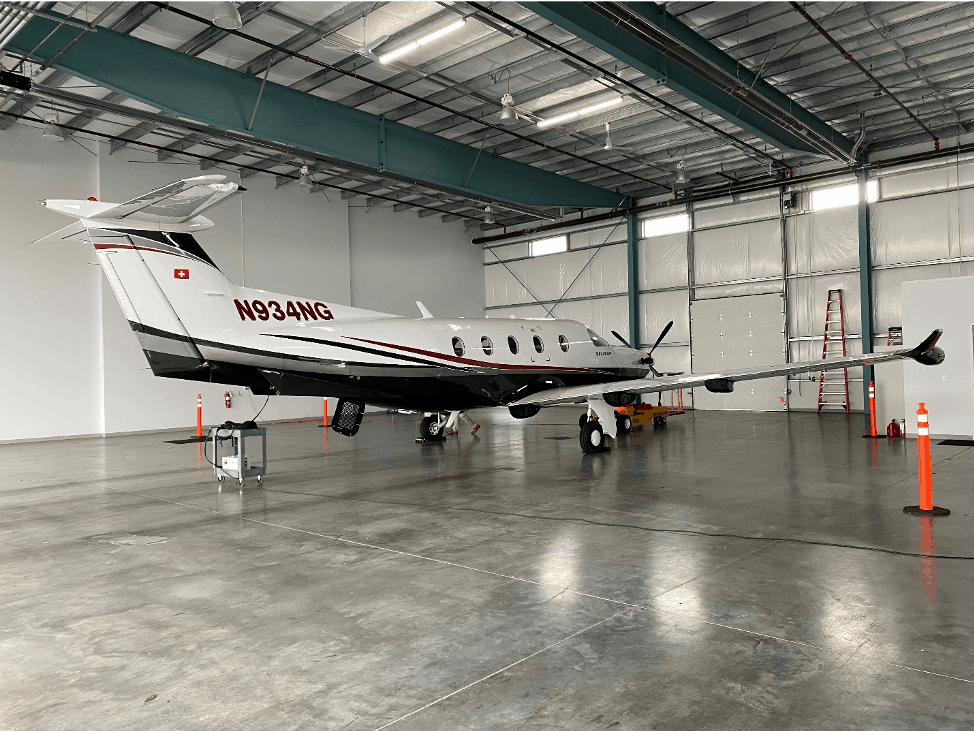 Airframe: Total Time:  722
Engine: Total Time:   722
P&W PT6A-67P
SN: PCE-RY0034
Prop:  Total Time:  722
Since Overhaul 194
Due Oct 2020
Avionics:
ADS-B COMPLIANT (SB 45-004 rev. 11)
Honeywell Primus APEX System
Four 10.4 inch displays
ADAHRS: KSG 7200 (2)
Software build number 11.1 (Nov. 2019)
GPS:  Honeywell KGS 200 (2) GNSSU WAAS
Transponders: KXP 2290A (2)
XM Weather
Comm: KTR 2280 (2)
Flight Management System: KMC 2220
Radar Alt:  KRA 405B
Auto Pilot:  Honeywell KMC 9200
TCAS:  KMH 920 – Type 1
RADAR:  RDR-2000
Stormscope: WX500
Additional Equipment:
Satcom antenna and port
Sirius Sat Antenna
MP3 Input Jack
DVD/CD Player
Concorde Lead Acid Batteries
Pulsating Recognition Lights
CABIN:
Interior:  BMW Platinum "RIO" (still smells new)
Includes: scuff plates forward and aft doors, cockpit curtain, cargo net cover, pillows, heat register covers, leather glareshield cover, headrest covers, crew seat sheepskin covers and three cabin 110v outlets.
6 Passenger Interior
Forward Club, 4 Place
Aft Cabin Forward Facing Chairs, 2
Forward Cabin Pyramid Refreshment Centers
Forward Lav
Air Conditioning
Exterior: 
Snow White with Phantom Grey, Medium Silver and Ruby
Asking:  $3,695,000
Logbooks, complete from birth
No Damage History