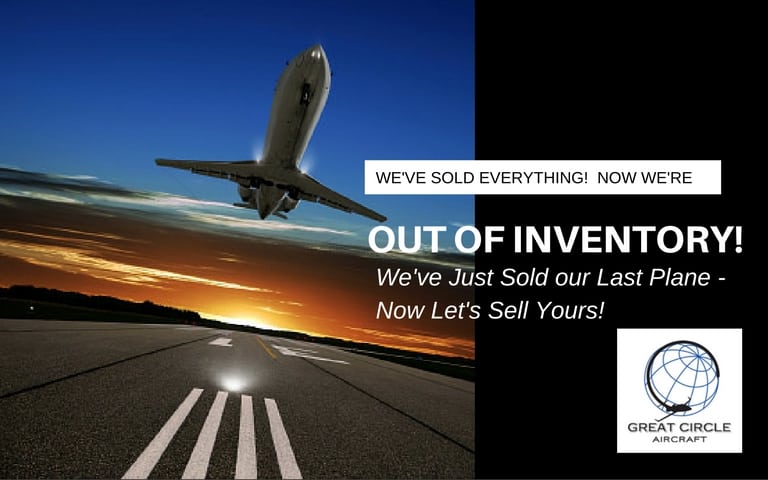 What happens when you get too good at your job?  You get it done! And run out of things to do.
Gene just sold the last business jet in his inventory, and went on a quick (and well-earned) vacation. When he gets back next week, though, he's going to want another airplane to sell.
Our problem is your opportunity!
If you list your business jet for sale with Great Circle Aircraft now, your plane will have our exclusive attention!
Some reasons to choose Great Circle Aircraft as your broker:
A local focus in Kirkland, Washington, at historic Boeing Field.  We cater to local buyers and sellers.
We advertise your plane globally. Seattle is a world marketplace, so in spite of our local focus, we still make your aircraft available to the worldwide market.
Exclusive representation.  We won't take an offer to list another aircraft of the same make and model of business jet for at least 90 days after listing yours.  This means your aircraft won't have the same competition.
Experience matters.   Aircraft brokers are not required to be licensed by any state, so anyone that can print a business card can represent himself as a broker.   We've heard stories lately that indicate that this economy seems to be bringing out the worst in people, so it helps to have a broker represent your interests! We can provide references for our business jet sales services.
Call today at (425) 822-7876 and let's talk about your plane!