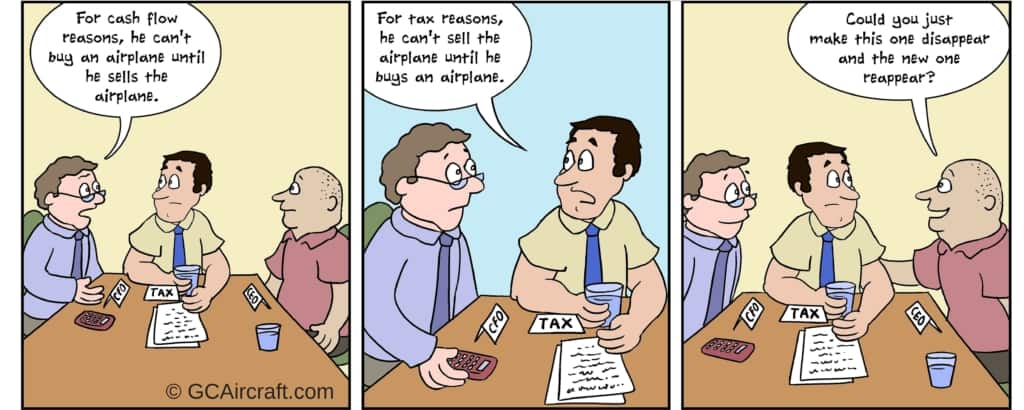 Many individuals and businesses only need one airplane.
Which can make things complicated when the time comes to upgrade.
Your accountant may tell you you need to sell first for cash flow, but that you need to buy first to avoid taking possession of the proceeds.
Or may use some equally absurd logic that makes sense to accountants,  but not to a busy person or company with a demanding travel schedule.
The best solution is to talk to an experienced broker.
Most aircraft buyers may be very sophisticated with other business transactions, but may only buy a few aircraft in a lifetime. An experienced broker has knowledge and contacts from MANY transactions and may propose solutions that your accountant, your lawyer, and your business associates are not likely to have encountered.
Here are some of the solutions I might propose to a client, depending on the circumstances:
Selling your aircraft and arranging for a lease, charter or jet card arrangement to cover travel needs in the interim.
Buying a new aircraft with flexible financing options, and paying off the note when your old aircraft sells.
Timing your transaction for the best tax situation for you.
Every situation is different, so a conversation is a great place to start.   I will ask about your  situation, and know what your priorities are and where you might have some flexibility in timing, budget and travel schedule.
Considering the options carefully can save you time, money, and headaches!
Call my office today at (425) 822-7876 and let's set up a convenient time to discuss your needs.